SparkFun

- SparkFun provides bits and pieces to make your electronics projects possible. No matter what your vision is, SparkFun products and resources are designed to make the world of electronics more accessible to everyone, from the engineer to the average person. SparkFun's ever-growing offering of components and widgets are designed to help you unleash your inner inventor.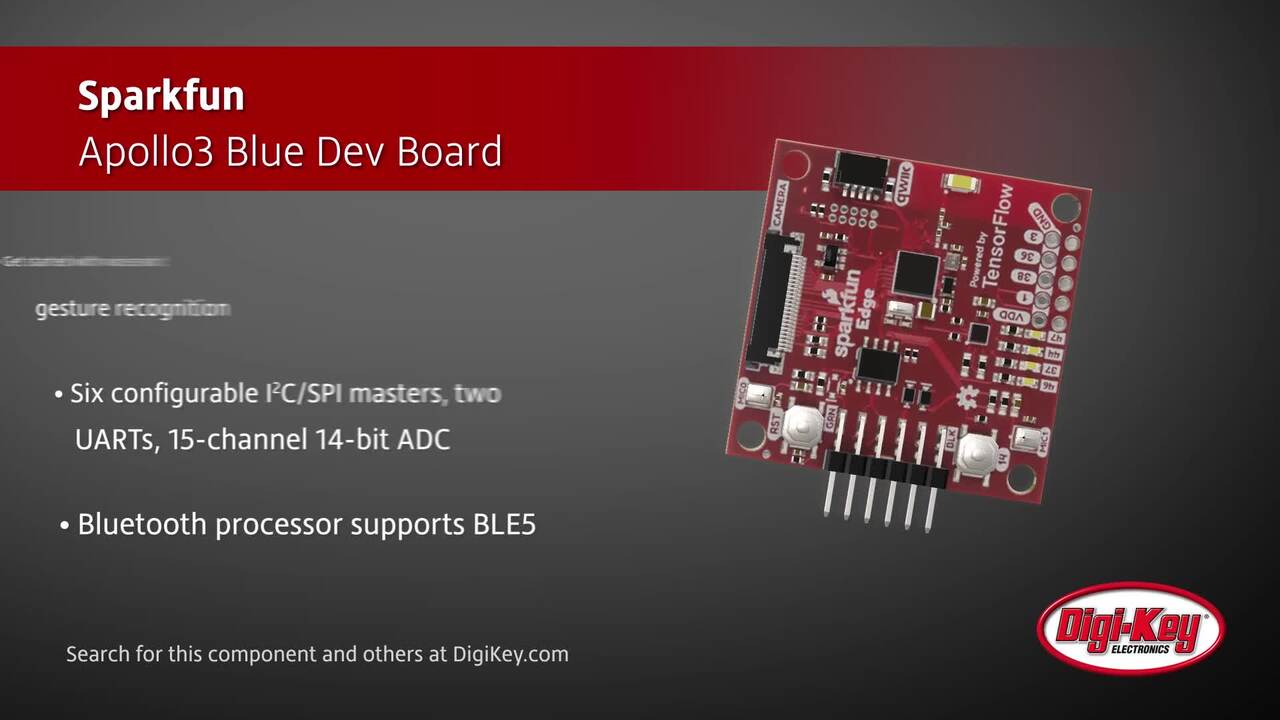 Sparkfun Apollo3 Blue Dev Board | Digi-Key Daily
The Apollo3 Blue offers advanced features including six configurable I2C and SPI masters, two UARTs, one I2C and SPI slave, a 15-channel 14-bit ADC, and a dedicated Bluetooth processor that supports BLE5.