Delta Electronics / EMI

- The Delta Group designs and builds EMI filters in a varied range of voltages from Single Phase to 3 Phase and up to 600 Amps. Product is available with many types of input and output connections. With Delta EMI filters customers can solve EMC problems effectively, shortening the design cycle and time to market.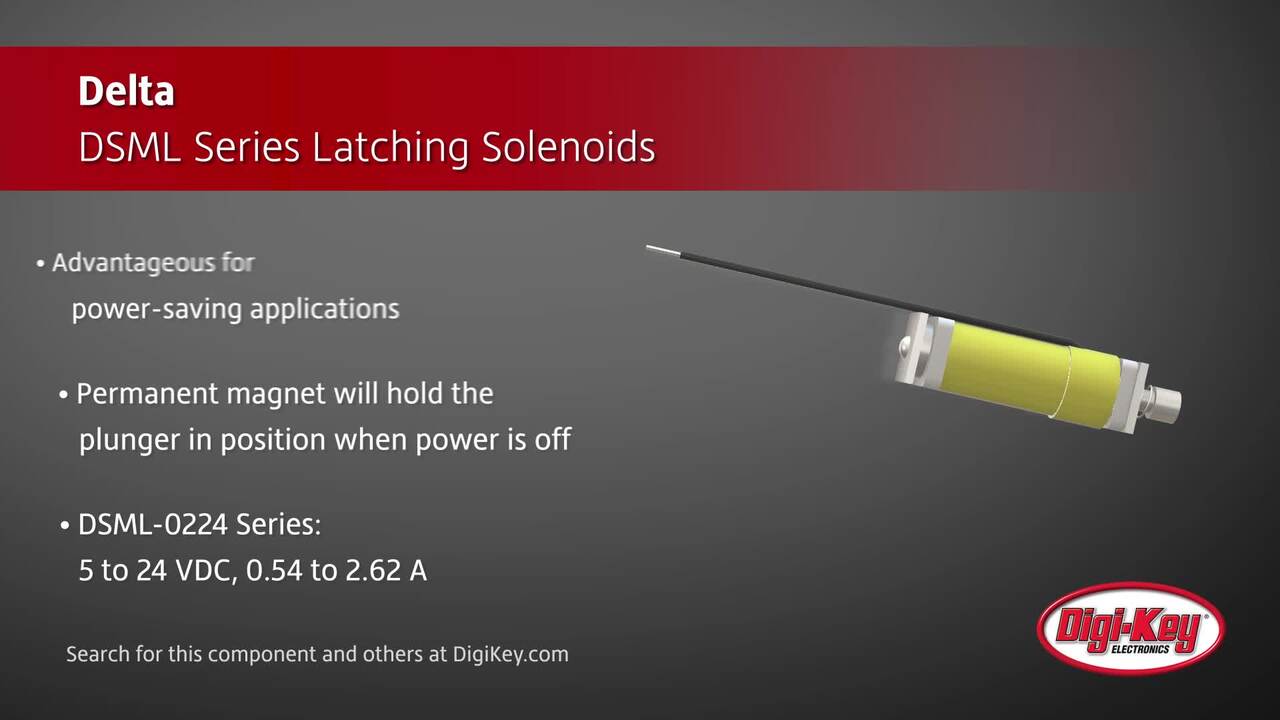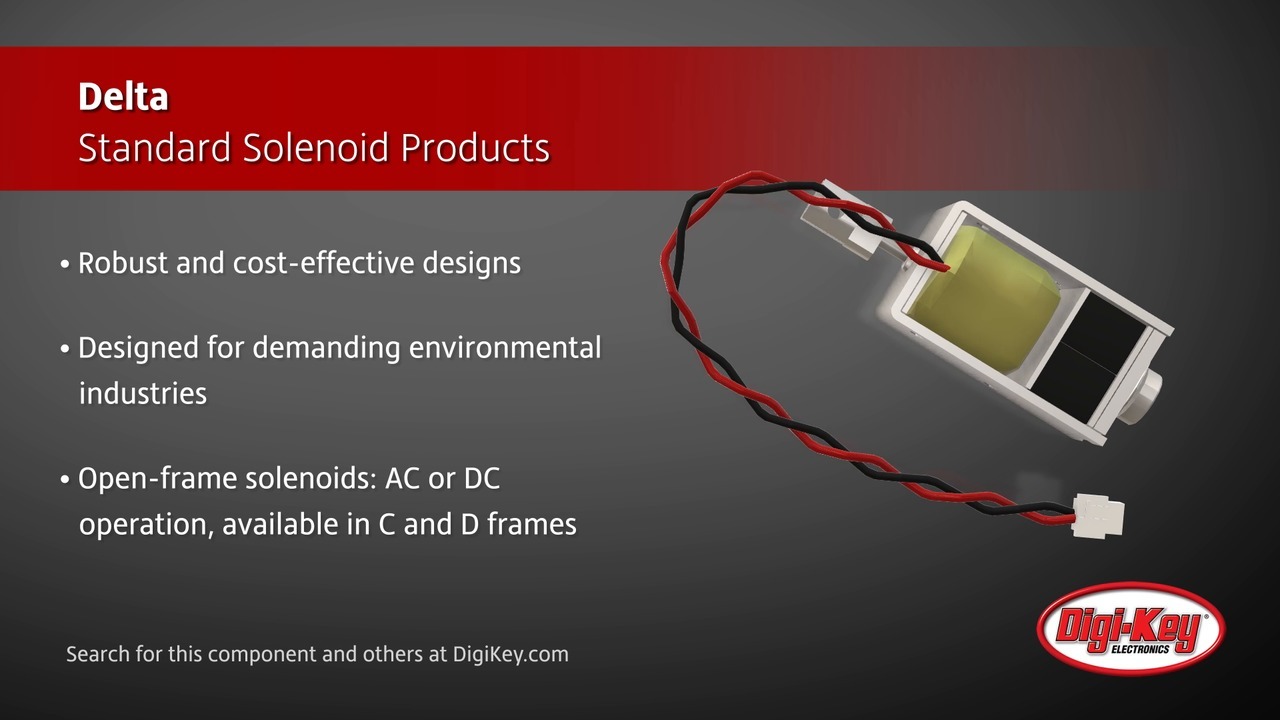 Delta Standard Solenoid Products | Digi-Key Daily
Delta introduces their line of standard solenoid products to the distribution channel. Delta's core product knowledge, culminating from decades of magnetic and electromechanical design, has spawned into their product line of solenoid products.